Message from Chair of Steering Committee of the Centre
Advances in genomic and genetic technologies are shaping the nursing profession across the entire continuum of care, and impacting all nurses regardless of their academic preparation, roles and clinical specialties. Nurses, as the single largest group of health care providers, are expected to play a key role in bringing the benefits of genomics and genetics to everyday nursing practice.
However, deficits in genomic/genetic literacy and awareness in nursing and other health professions are widely acknowledged. In order to pool the efforts of nursing communities worldwide in promoting genomic nursing, the Global Genomics Nursing Alliance (G2NA) was formed in 2017 to serve as the unified international voice for advancing and integrating genomics into nursing practice.
As a leading nursing institution in Hong Kong and in Asia, the Nethersole School of Nursing at the Chinese University of Hong Kong is well prepared to make proactive contributions in this area. We have already established a basic science laboratory in 2015 to facilitate the integration of basic sciences into our nursing research and education. To further facilitate the development of genomic and genetic nursing, we have taken the initiative to establish this Asia-Pacific Genomic and Genetic Nursing Centre – the first nursing centre of its kind in Hong Kong.
This new Centre aims to promote nursing in genomic/genetic health care and accelerate the integration of genomics and genetics across everyday nursing practice in Hong Kong, mainland China and the Asia-Pacific region. By joining the international effort, the Centre is expected to take a leading role in transforming nursing policy, practice, education and research to be mindful of genomic and genetic technologies and their implications for individuals and societies in local, national and regional contexts.
The World Health Organisation has designated 2020 as the International Year of the Nurse and the Midwife to recognise the significant contributions of nurses and midwives to global health and advocate for increased investments in this workforce, for which investment to increase genomic/genetic literacy is expected to be a priority area. The establishment of this Centre is our robust response to this call, while we are celebrating this special and memorable year.
With the Centre, our School is now in an advantageous position to promote genomic and genetic nursing to achieve a brighter future for health in Hong Kong, mainland China, the Asia-Pacific region and beyond.
Professor CHAIR Sek Ying
Chair, Steering Committee
Asia-Pacific Genomic and Genetic Nursing Centre
The Nethersole School of Nursing
Faculty of Medicine
The Chinese University of Hong Kong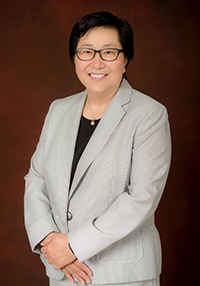 Professor CHAIR Sek Ying
Chair, Steering Committee
Asia-Pacific Genomic and Genetic Nursing Centre
The Nethersole School of Nursing
Faculty of Medicine
The Chinese University of Hong Kong